Tips to Lead Remote Teams & Improve Productivity
3 years ago
By Jeksani Mounika
Earlier 'remote work' was a myth to few companies, but, due to unfortunate pandemic situations, many companies throughout the world who never listed in their company handbook about it were enforced to adopt remote work culture, transitioning from the office teams to remote teams to ensure health and safety work environment.
Challenges in remote work include
While starting remote work culture many people were just predominantly looking at the privilege of working from home but just within the first-week people realized that it has its own set of challenges to manage the remote team
With due respect, not everyone will be equipped with enough resources to continue the same workflow as they did at the office. For example, based on the location your team may have internet issues. So make sure that your team has enough resources.
Managing the remote team becomes a huge and daily task. Your team's mind is programmed to work in the office where they were working under the manager's or team leader's physical presence, now suddenly when no one is around supervising their work, inevitably productivity will start fading.
At the office, your team's sole responsibility was to do their job, since they are at home, it will be merged with their household work eventually affecting meeting the deadlines
Tips to Lead Remote Teams
It's not like working under remote conditions will affect the team's performance. Few companies are working remotely for years much before the pandemic period started and they are successfully meeting the deadlines maintaining productivity like any other team working in the office. There are some tips to lead remote teams such as.
Schedule daily check-ins:
At the office, you had the Human Resource team tracking your team's login and logout time, since it is remote working, employees will have the privilege to work at their convenient time which will become hard to track their working hours, so instruct your team to log in, as per the company standards and let them complete the task in the given time.
There are high chances for your team to spend their maximum time over-communicating in getting the information. Better ask other team managers to send an email for teams, documenting the daily updates, release updates, and so on
Establish rules of engagement:
Schedule a business meetings with your team, discuss establishing ground rules by including their inputs if they are legit, and make sure that you have your team's acknowledgment to it so that no one will breach it. Explain to them how important it is to maintain a standard workflow
Let your time work with random breaks, as they may have to cook, look after their children, help their parents, and engage with other households works, which will give an impression that management is considering their work conditions with empathy, yet discuss with your team the company's positive outlook in meeting the expectations, especially when it's working under remote conditions.
Instruct your team to give the replies to important emails, as per the priority. It's essential to document the communication officially via email. For instance, customers or clients will send an email mentioning their grievances or your company would send an email timely to check on employees about their work conditions, issues, and so on, such emails should be replied to promptly, as based on their views the company may implement or amend some rules for the team's convenience. But like any other day, their inbox will be flooded with emails and their productive time will be just consumed in fishing important emails. In such conditions, it's better to advise your management to consider efficient email management software like mailtrim, which will just simplify all the complicated work by sorting emails, boosting productivity and saving time.
Encourage remote social interactions:
Try to schedule a daily meeting via one on one group video calls rather than going with audio calls, which will give a positive impact on the team. Make a practice of appreciating at least one team member in the daily meeting recognizing their work, celebrate your team's birthdays, achievements in video calls that will boost your team's spirit.
Discuss with your team about your work conditions like how you are also managing the official work on household work, perhaps your team feels that you are also on the same page with them. Try to know your team's issues by taking one on one video calls and give a solution
Never let your team think like you or management feel that the team is not making the same efforts in doing their job. Believe in your team, help them where ever your experience and guidance are required. Assign some additional tasks to your team and make them accountable for them, which shows your trust in them.
Maintain High Productivity with remote teams
Looking at the office rent, maintenance, and other expenses, few companies in other countries like the USA, Canada is in thoughts, as in post-pandemic they want to completely be with remote work culture sidelining the office work culture to save the expenses because they were able to lead the remote team successfully maintaining the high productivity.
Adopting the new-age communication tools is as important as leading the remote team with strategy, planning, especially under remote work conditions.
Email Management Tools: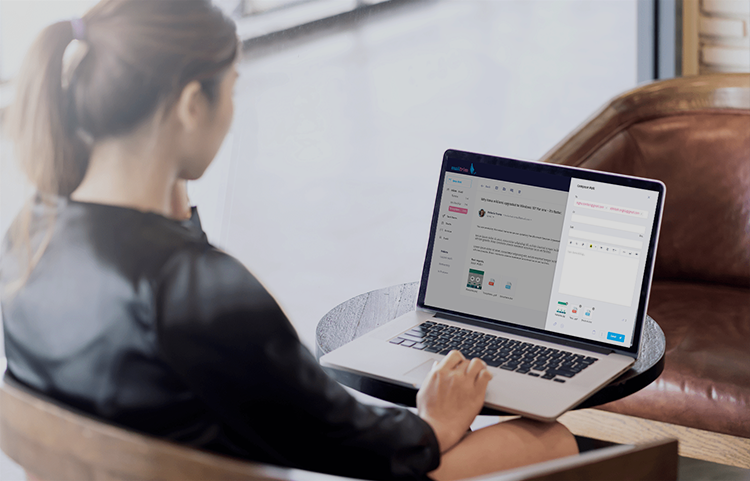 The best email management software that is updated regularly delighting the users. With the integration of other tools, all the multitasking that requires a lot of time in the management of several tools can be done in a single tool with only a few clicks.
An email client supporting 17 languages with snoozing emails, search attachments as its unique features.
Time Management Tools: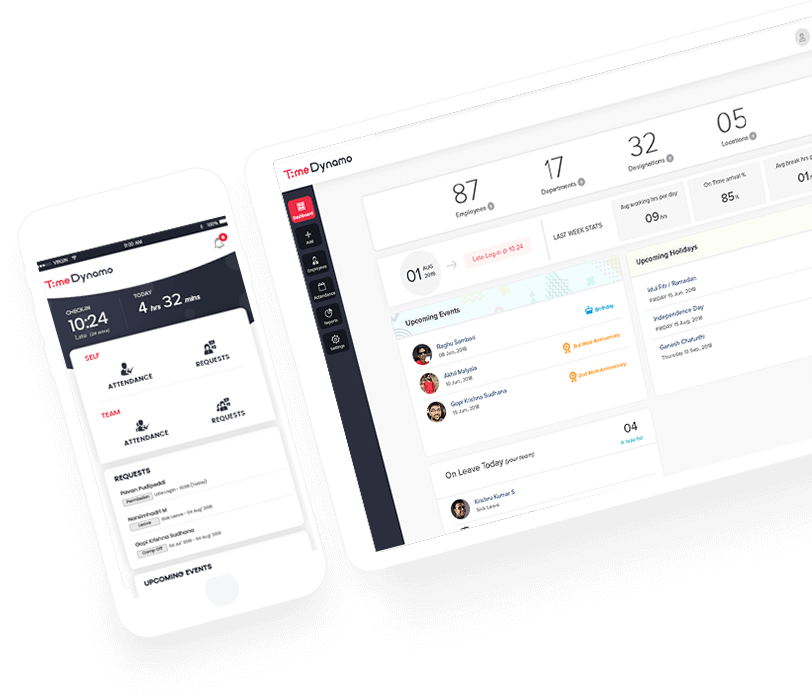 A biometric attendance software that can track your employees' attendance which also includes leave management, timesheet management, absence management, reporting/ analytics, GPS tracking, and so on contributing to your team's productivity
It's a SaaS time tracking tool that can be flexibly operated on mobile too. Automated screenshots, time use alerts, off-track reminders are some of its customized features
Video Meetings: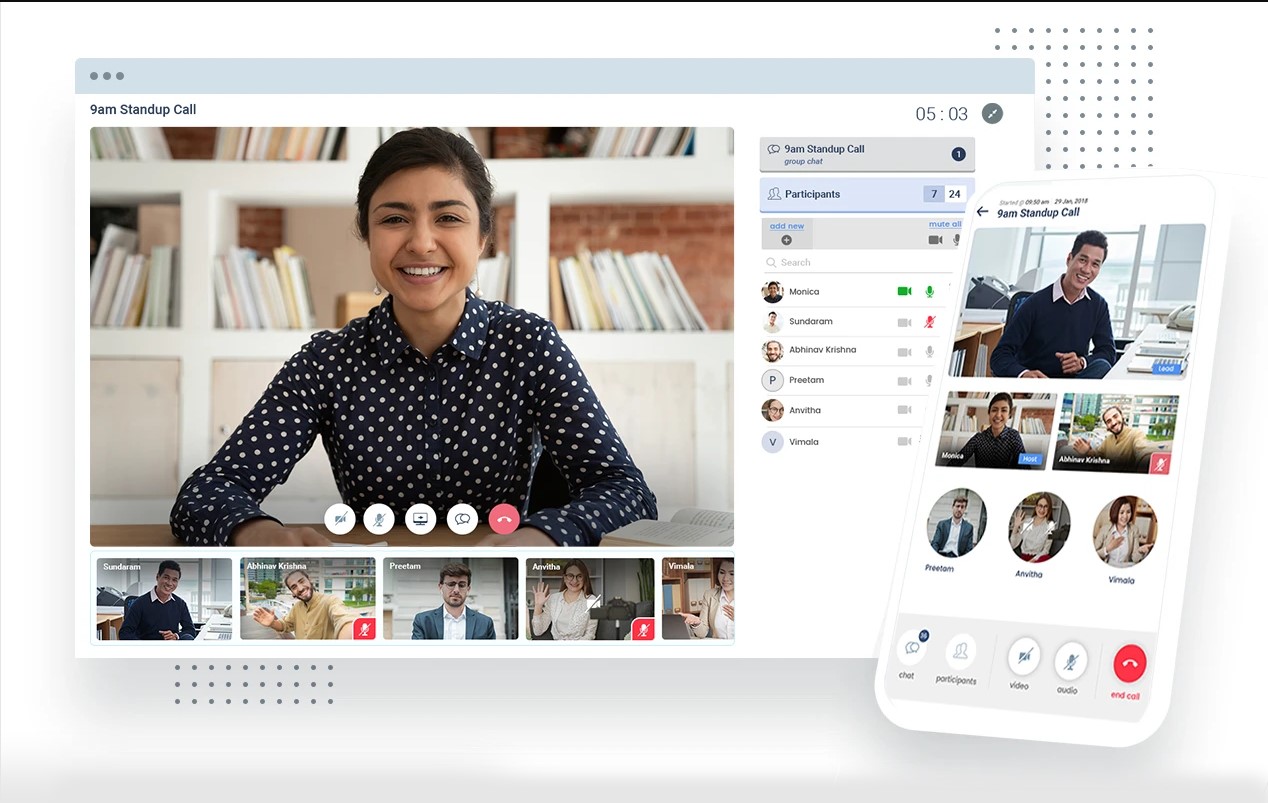 Basically 'cattle call; is the devised name of a feature in Troop Messenger, a work chat app cum instant messenger app for business, that can be used effectively for video call conferencing, webinars, live meetings, and so on.
It's a telecommunication application that is used widely for audio calls, video calls over the internet with the additional options to call the landline, mobiles too, yet they are chargeable.
Messaging/Chat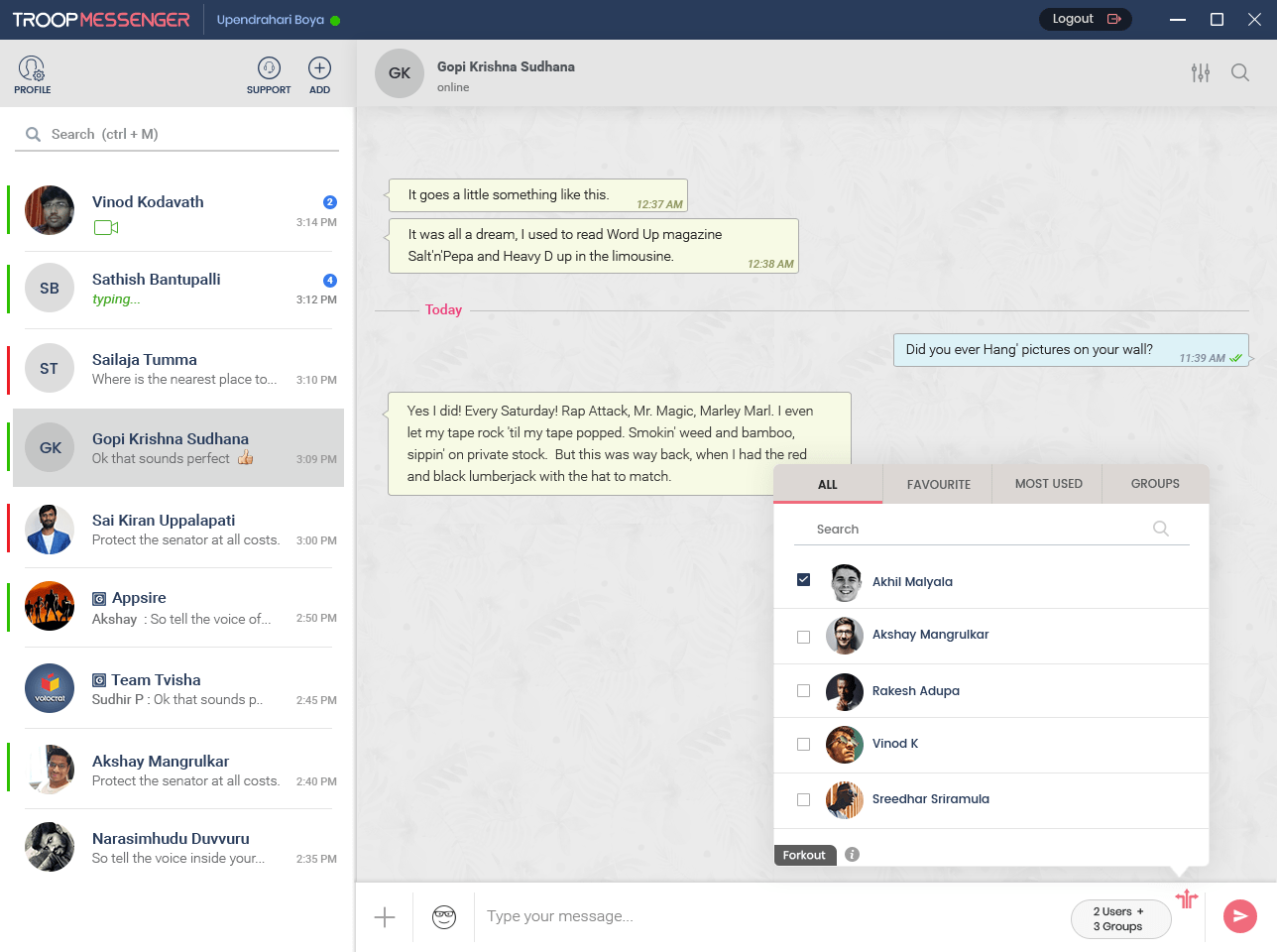 It can be used as a team chat app and instant messaging app for business. The features in the app wouldn't allow the users only to settle with chatting, its wide variety of features like screen sharing, group calls, one on one calls, and so on would interest the users to explore it.
It is one of the better options for the team chat app, that allows the users to join with the company's workspace URL where users can create public channels and private channels for group chatting.
Conclusion:
Unfortunately, the word 'pandemic' is still a present tense word without a proper vaccination creating all the chaos around us, yet fortunately, due to the availability of quintessential tools like Mailtrim, Time Dynamo, Troop Messenger managing remote teams

is no more complicated.