Tips to create Email Signature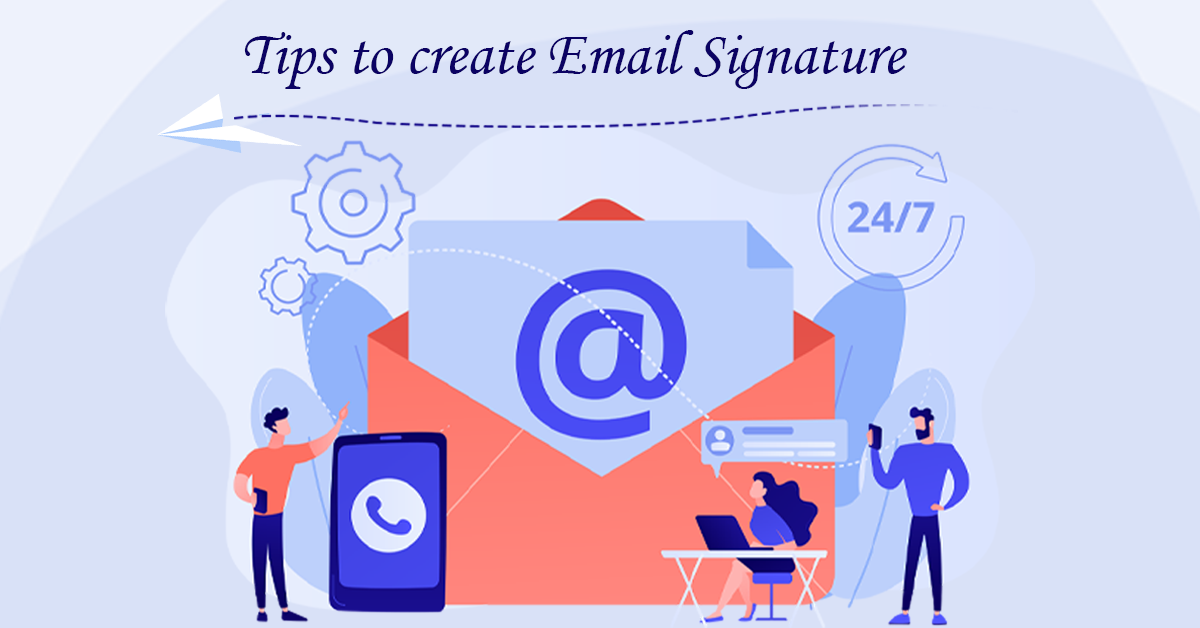 What is Email Signature?
In general, an email signature informs the recipient of the sender's information, such as name, designation, contact information, company or website URL, and so on, which are included at the bottom of the email. In a way, it is about adding value to the email by providing sender details.
A good-looking email signature has become an unsaid professional email etiquette. Your email signature will determine if your email should be read or not, regardless of how wonderful information you provide in the email body.
Your enthralling subject line may persuade your recipient to open your emails, but if they find your email signature naive, they will permanently regard emails from you or your company as bait.
A person with a smartphone would receive at least 15-20 emails daily, which will be ignored bluntly. Yes, if your recipient is using the best email management software of today's time such as MailTrim, your email will unintentionally surrender to the spam folder or unwanted emails folder, so be advised in sending the email with a standard email signature.
Tips on creating appealing professional email signatures
The following are some suggestions on how to create a good professional email signature:
Clear and Concise
Your email signature should be short and sweet, with information such as your name, occupation or title, phone number, email address, company's website URL, and so on.
Colors
Rather than sending an email signature with just a simple text in black color, apply one or two colors to make it more engaging. And make sure you use your company's signature colors.
Add your image
You can include your image in your signature, it gives a unique impact on your recipients, and it helps you to stimulate your identity.
Company Information
In some companies, the team members are required to mention their companies' achievements by attaching the badges, alongside you can also list your certifications and your achievements.
Company Logo
You can include your company logo, or you can use your image and company logo in the signature. A professional email signature can be a great marketing technique.
Beautify your Signature
Don't ruin the signature by jumbling the order; you'll not only lose your customer, but you'll also risk having your company emails marked as spam. You can use font options such as colors, bold, italic to make it more appealing.
Add Social Media Icons
If you wish to include the links of your social media platforms, use icons with a hyperlink, linking to your social media pages, such as LinkedIn, Facebook, Twitter, and so on.
Call-to-action
You may use your email signature to promote your business by linking to your most recent blog post or encouraging people to sign up for your email newsletter.
If you provide a link to a newly published blog, the benefit of such a signature is that the recipient will be aware of your expertise in the field.
Signature Template for Mobile
Choose a mobile-friendly design and graphic components. Consider only using the sections of your logo that transfer effectively on small displays if your logo comprises little text. If you're including the links or icons, make sure they're far enough apart for users to use their fingers with ease to click on them.
Senders frequently make the mistake of creating an image of their email signature and aligning it at the bottom of the email. By doing so, you are reducing your chances of being communicated by the recipient.
If it is mandatory to use HTML, make sure your email signature is clear and appears good in plain text as well.
Conclusion
We hope you've gained a better understanding of the necessity of professional email signatures and the different sorts of email signatures.
Because you don't have to react to emails from your superior and subordinate in the same way, some of the best email management software, such as MailTrim will allow you to have different signatures. Your customized signatures will help you answer appropriately as you will have the privilege of several emails synchronized in MailTrim.