Email Management For Remote Work: How Mailtrim can help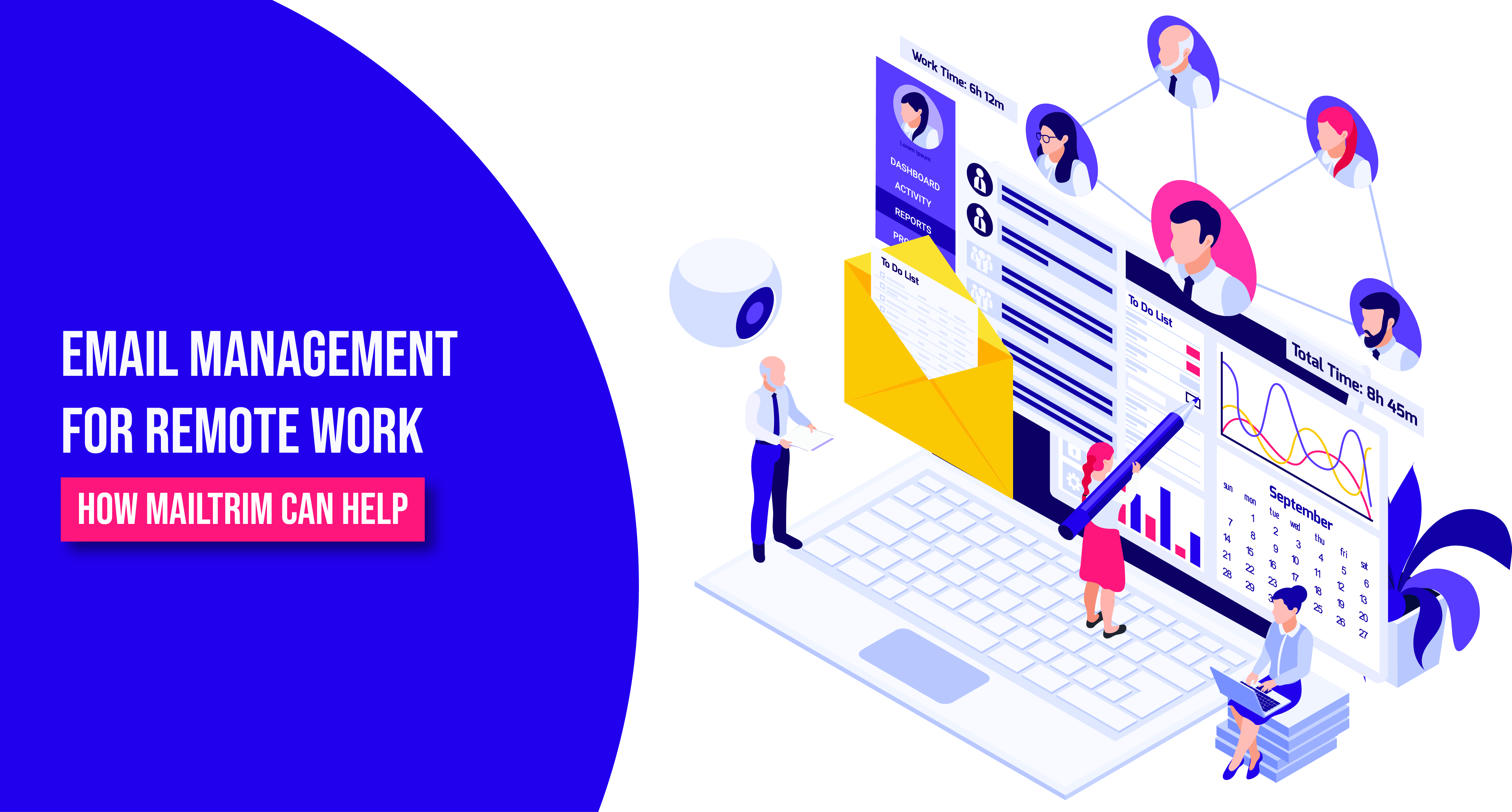 Well, in remote work, a large number of emails will be flooded into your inbox compared to the office, and like anyone, you can't spend all of your working hours checking the mails, ignoring the unwanted, and responding to important emails, sabotaging your tasks. With that said, in the process of checking the emails under the compulsion of time, you may miss important emails. And some instances you may not be in a position to request your superiors to not send an email for petty matters, all you can do is abide by it.
MailTrim is the perfect email management software for dealing with such scenarios, putting you at peace by reducing the complications in remote work. Just an official or an average email service provider cannot help the team in overcoming the complications. The team must use the best tools or software, whether they are working in the office or remotely, to maintain the company's standard workflow.
How does MailTrim assist remote workers to be more productive?
Some of the MailTrim's advantages that can help remote workers be more productive are listed below
Sync your Emails
You may have scheduled a particular time to check your emails investing your quality time. MailTrim is the email management solution, where you can sync all of your emails from multiple accounts such as Yahoo, Gmail, Outlook, Zoho Mail, and other official accounts to MailTrim, which sorts them and displays them chronologically for your quick view based on your preferences. It will save your time from switching between multiple email accounts without missing the important emails saving your time.
Respond Later
You might respond to an email in early work hours or peak hours assuming that you'll forget to do so at the end of the day or during your breaks, based on previous instances where you've missed sending. You can use the MailTrim feature to mark emails as 'Respond Later,' which will remind you to respond to the email at your preferred times. Hence, you don't have to face any consequences.
Integrations
MailTrim is a well-integrated email management software with third-party solutions such as Google Drive, DropBox, and so on. Besides accessing and sharing the data online, it also helps users to link with CRM.
Such an email management solution not only can just save your time from fishing for unwanted emails but will also allow you to multi-task with your official work without switching between multiple interfaces.
Easy Search
Regardless of how many emails you receive every day, you may conveniently search for them without consuming your productive time. With the smart search feature, you don't have to look into the whole chain of emails, it will directly lead you to the specific email.
And you can use the flagging option to identify those that are prioritized and significant, and then filter them all at once for a quick look.
Spam
Spam generates a lot of email traffic, and it can only be deemed spam when you check your inbox. With its unique feature, emails you receive will be spammed or sent to the spam folder without you having to move them manually.
Analytics
The team, especially in remote work culture, tends to work according to their own timings, such as responding to emails, but this can negatively impact the company's image in the eyes of customers, influencing Turn Around Time standards.
MailTrim can generate a report that details the number of times the emails have been checked, the average time it took in replying to customers, and other information that can be used to improve your team's performance.
Conclusion
MailTrim is the best email management solution that simplifies remote work by allowing users to view emails from multiple accounts, manage Customer Relationship Management (CRM) activities, schedule business meetings with an event calendar, run marketing campaigns, integrate analytics, and manage data, among other things.
Admittedly, with different tool integrations, all of your multitasking processes can be managed in one place rather than being scattered over different tools' UIs.