Mailtrim's First Beta Version for Windows is Here!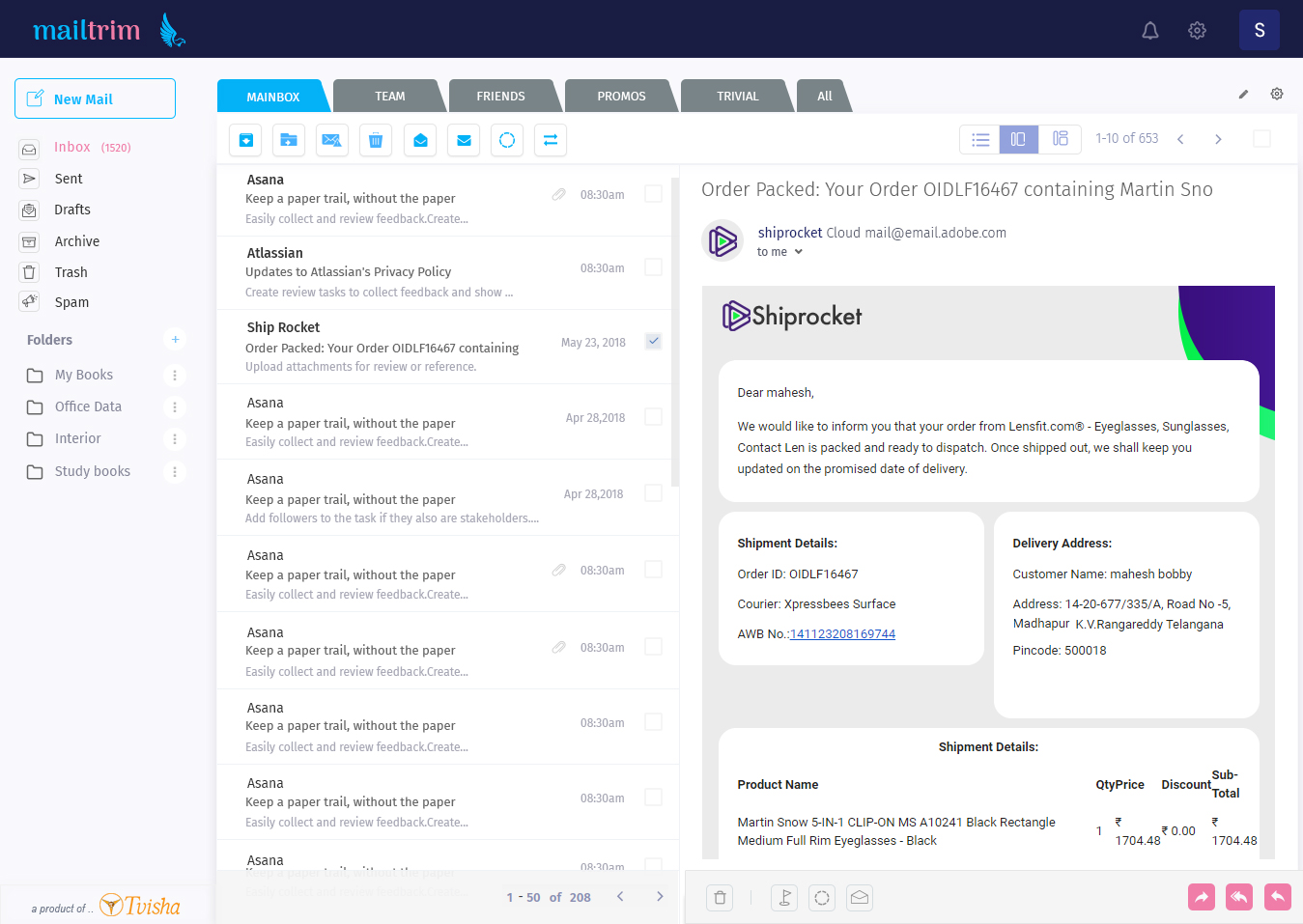 The wait is over!
It's overwhelming to announce that the first beta version of Mailtrim for Windows is now available from 15th August.
Mailtrim, a new email client is finally released its first version in the market with the features that upbeat the leading email clients.
With a simple and elegant blue and white coloured user interface, the Mailtrim dashboard is attention-grabbing.
Personalize your experience with easy account setup:
Send, receive, and manage emails like never before. No need for filling long forms of applications. Setting an email account with Mailtrim is a 3-step away.
Basic details: Provide details such as Display Name, Email address, and Password.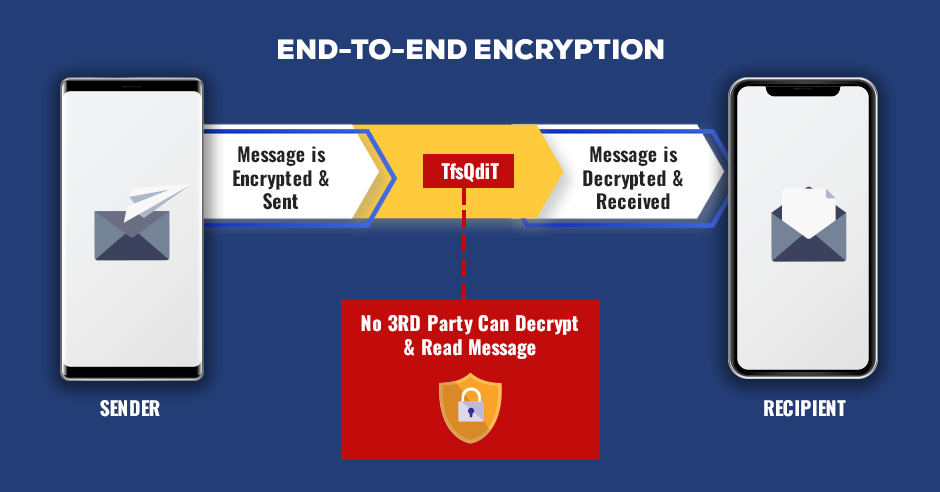 Mail server: Provide incoming IMAP server and its port number, and outgoing SMTP server and its port number. If you use the same server for incoming and outgoing, you can mark the checkbox as same as the incoming server.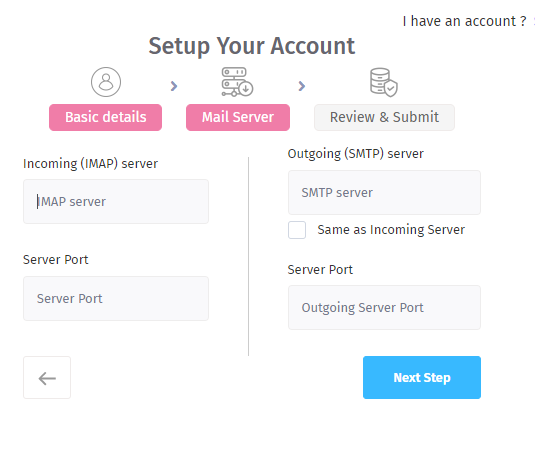 Review & Submit: After submitting the second step, you will get NTLM authentication and TLS encryption for the incoming server. Review all the details you have provided before submitting them to avoid mistakes and submit them.
Now, you can log in with username and password to experience outstanding email communication.
A quick overview of general features:
When you logged in, you will see the 3-tabbed dashboard.
In the first tab, all the features like new mail, inbox, sent, drafts, archive, trash, spam, folders, etc. will be displayed.


In the second tab, all the messages inbox will be displayed.


In the third tab, the total message will be displayed.

You might be wondering, ''that's it?''.
No!.
Let us dig deep into its advanced features that make emails more organized and seamless.
Highlights of Mailtrim:
Unified inbox:
Having multiple email accounts?. Mailtrim won't disappoint you in adding and managing any number of email accounts. Manage all your accounts on this single interface and have a clutter-free unified inbox.
Folder management:
Users can create any number of folders and move emails to various folders. Besides, they can rename/delete/empty the folders as per their wish.
Advanced Filters:
Retrieve any email and attachments by providing name, email id, date, etc.
Inbox viewing:
Users can view emails by various categories such as flagged, unflagged, read, unread, and all-priority.
Email signature:
Users can save time by automatically include their signatures for new messages they compose and/or the messages they forward or reply to.
Customized display:
Users of Mailtrim can change the font and its size to make inbox look more beautiful.
Respond later:
You will never miss replying to an important email. You can check emails that are under Respond later and reply duly.
Integrations – CRM, Google Drive, and Dropbox
Save all your emails and data on the cloud. Also, communicate with all your clients in one place through CRM integration.
Calendar and scheduling:
Users can schedule emails and set reminders for emails.
Preview files
Users can preview multimedia (files, images, videos) inside email without opening them in a separate window or downloading them.
Mailtrim for teams:
Create a group email and let your teams collaboration in a single place. They can chat, send, and receive files and updates.
Email rules:
Create your own set of rules. Yes, you have read it correctly. No doubt!. This unique feature will be loved by all of Mailtrim's users.
You can create any number of rules as per your requirement for seven attributes such as To, From, Body, Subject, CC, BCC, and Importance.
Write rule name, add configurations, apply conditions, and apply these rules using actions (copy/move).
You're done.
Confused?
Let me give a small example:
All Mails FROM the , All Mails with CC , All Mails with BCC , and All Mails with SUBJECT includes Digital Marketing Services are MOVED/COPIED to the folder ''Important''.
No need to select multiple emails and move/copy them to desired folders each and every time. The rule you have created will do it automatically thus saves a lot of your precious time.
*In the place of <email1/2/3>, you can include the emails for which you want to create a rule.
Okay, what about security?
Mailtrim double taps on security for your business communications to be more robust. End-to-end PGP encryption provides authentication, confidentiality, and integrity to all its users for their emails.
By the end of September 2020, Mailtrim equipped with fully-fledged features and more integrations is going to be released for Windows along with MAC and Linux.
Upcoming features:
S/MIME support
Backup
Phishing protection
More integrations like chat and instant messaging tools.
Dark theme
Auto-response
Multilingual support and many more.
Wrapping It Up:
Don't judge a book by its cover. More features don't mean the best tool. Explore Mailtrim for email management for both personal use and businesses.
This email software is seamless and had only the necessary features in order to provide outstanding UX as complex features might annoy users. It is one of the best alternatives to expensive Outlook and other email clients.
It's time to try its free version today!. Be the first who try it now!
We invite you to
Download Mailtrim for Windows (for both 32-bit and 64-bit versions), here:
https://www.mailtrim.com/releases/win64/Mailtrim__1.0.0.exe
https://www.mailtrim.com/releases/win32/Mailtrim_1.0.0.exe
Already installed Mailtrim? Forget not to write us feedback about email communication as it is crucial in helping us improve.
Hope, you will love it!