How to Block Emails using Different Email Clients
a month ago
By Jeksani Mounika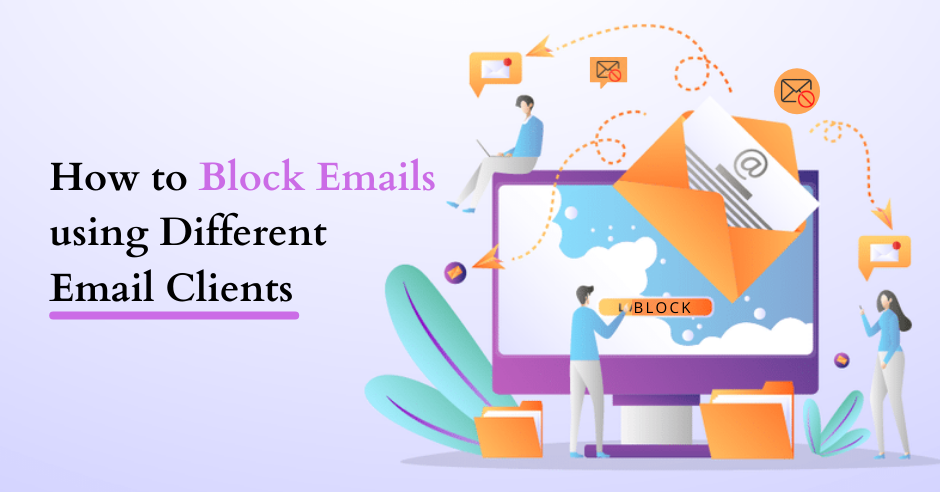 Why are you Receiving unwanted emails?
Today's business world is dependent on Email marketing too, irrespective of our needs we would receive many emails from many companies, along with the subscribed newsletters, phishing emails, etc., hence it has become a task to find the important emails in our inbox and possibly we may miss them because of the overshadowed emails which will just increase the number of unread messages unless you block email addresses of such senders, you would keep on receiving unwanted emails cyclically.
How to avoid Receiving unwanted emails?
All it takes a few minutes of your time and a little effort to block unwanted emails and in the future make sure that whatever newsletter or updates you are going to subscribe are completely worth it and it has an unsubscribe option so that you can stop receiving emails whenever you wish to put an end to it.
Why do you need to block an email address?
A few years back I came across some news which stated Mr. Bill Gates had some automated spam feature in his inbox, that would sort at least 15,000+ emails as spam so that he can get to see only important emails in his inbox and to your surprise, most of the emails were just a request aligned with a resume sent by many job seekers to join his company, they were not the marketing emails or phishing emails. Considering today's scenario I wish I had such a feature because we tend to miss emails from our friends, relatives, bank updates, and so on.
How do I block email addresses using different Email clients?
Every email client has the option to block the senders which will be simple and similar in steps to block emails. The below steps will guide you on blocking the email addresses in widely used email clients.
How to block an email address on MailTrim?
MailTrim is the proficient email management software that not only sorts your emails for your quick access but also it blocks emails of users and domains, based on your specifications.
Block User:
Login MailTrim with your user credentials
Select an email in the inbox, from the sender, you intend to block, right-click on the email, click "Block User", from the appeared list
Henceforth, you won't see any email in your inbox, from the user or sender
Block Domain:
Login MailTrim with your user credentials
Select an email in the inbox, from the company, you intend to block, right-click on the email, click "Block Domain", from the appeared list
Henceforth, you won't see any email in your inbox, from the domain or company
UnBlock User:
Login to "MailTrim" with your user credentials
Click on Settings, Choose "Block User" or "Block Domain"
Next Click on "Delete" Button. Existing user gets unblocked