how secure is mailtrim email client software for messaging collaboration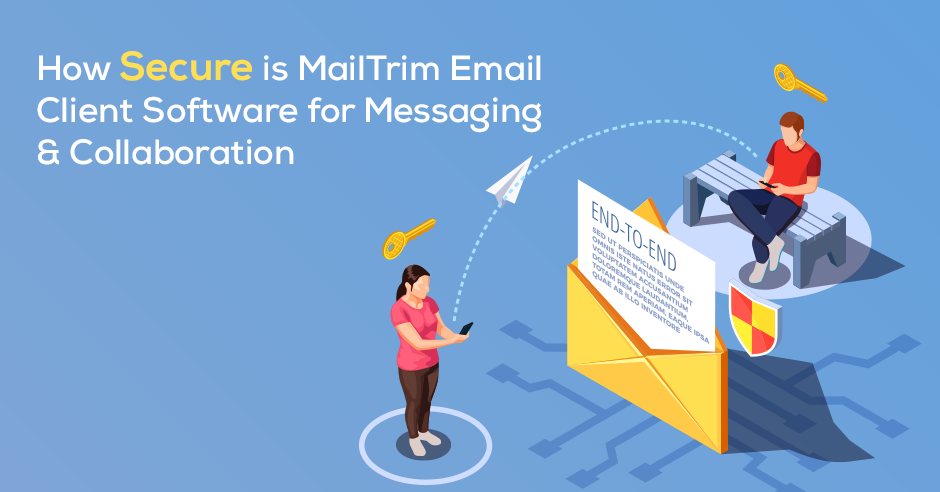 Do you know an average business user sends 122 emails per day?
However, what about the privacy and security of those conversations?
We know how data theft and cybercrimes are affecting businesses these days. Email is the center part of business communication. If you neglect this key element, it affects your productivity.
That's why all business emails are needed to be confidential and secure between the sender and receiver. If you want to safeguard your sensitive data, uphold the privacy, and mitigate other email attacks like phishing, then secure email client software is your best aid.
Email clients are cost-effective ways to authenticate the integrity of messages. In this article, we are talking about how MailTrim encrypts the messages during transmission and at rest.
First of all, what are the risk factors for an email?
• Message alteration while transiting
• Email spoofing
• Phishing attacks
• Business Email Compromise
So, choose an email client that addresses those issues and secure your messages and data.
The core email protocols such as IMAP, POP, SMTP, etc. can't provide a way to authenticate message origin. You need a secure email client.
Simplify Collaboration with MailTrim's Unique Features:
MailTrim is a cloud-based email client that secures your emails from unwanted access through strong encryption methodologies.
It's outstanding features such as modern unified inbox, respond later, signature, calendar, import CSV contact lists, customized alerts, flagging, etc. lets you focus on important things thus improve your collaboration and productivity.
MailTrim For Enterprise Email Security:
Above all, "Your Privacy Comes First" for MailTrim email client. Accordingly, it provides security through
• End-to-end encryption (E2EE):
PGP encryption and
S/MIME encryption
• IMAP/POP3 support: You can avail MailTrim email client over the popular IMAP/POP3 servers.
• Enterprise-grade privacy laws: MailTrim follows data protection rules and principles so that no one can decrypt encrypted MailTrim messages.
• Two-factor authentication (2FA)
• Secure archiving system
• Integration with Gmail, Yahoo, and other email providers.
• It doesn't keep IP address logs. So, you can use this email collaboration software as well.
End-to-end encryption (E2EE):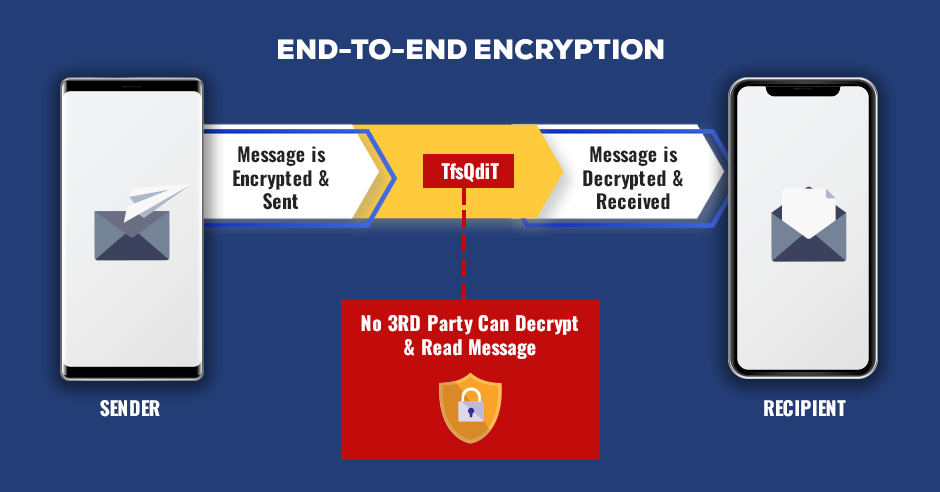 A) PGP Encryption:
Pretty Good Privacy (PGP) is a secure encryption algorithm that is used to authenticate emails. It encrypts emails using unique keys-public and private with which email communication is safe and confidential.
If the hacker or unauthorized person wants to read your email, he requires two keys. He can't open messages with a single key. Thus, your email conversations are secure and confidential.
B) S/MIME: Sends digitally signed & encrypted emails
It stands for Secure/Multipurpose Internet Mail Extensions and is a technology that encrypts emails. It is based on asymmetric cryptography that uses unique keys – public and private keys.
The public key encrypts the email and the corresponding private key decrypts the email. The S/MIME version 3 provides triple-wrapped messages (signed, encrypted, and signed again) as well.
Its two core security benefits include:
A) The digital signature is used to validate authenticity/identity, provide Nonrepudiation and data integrity.
B) Encryption: The content is encrypted with the public key and decrypted with the private key. Even keylogging software can't retrieve your emails.
"No one can break the security that PGP and S/MIME provides."
Two-factor authentication:
MailTrim lets you add an extra layer to your email security through 2-tier authentication. Though the hacker has your password, they can't get the code that comes to your phone.
Secure archiving system:
Managing emails and files are crucial when it comes to security. MailTrim lets you organize, sort, archive emails (through PST files) securely so that you can retrieve them easily in the future. The email retention policy of MailTrim will help to achieve this.
Robust data security at zero cost!
If you forget the password, you won't be able to decrypt the message until you have a recovery account file. You can avail of this secure email client anywhere at any time and from any device. Moreover, it is free of cost and without ads!
Can anyone wait to get this kinda cool and robust email client?
Finally, from your end:
• Make sure your devices on which you have logged in are protected by biometrics or a strong password. Use 2FA when you allow guest accounts.
• Use a server that doesn't store emails in CD-ROM rather hard discs. It helps you from data leaks if anybody tries to tamper your server directly.
• Make sure you never share with your passwords to anybody at any cost
• Avoid unsecured networks
Wrapping Up:
With MailTrim email client, messages will be accessed by authorized parties only, and emails are secured by strict privacy laws. The encrypted emails can't be shared with third parties.
In a nutshell, a password-protected and encrypted email client protects your privacy. Counteract the cyber attacks like phishing attacks and data loss with MailTrim and have secure email messaging and collaboration.
How likely are you to recommend this higher assured and secured email client software to your friends?
Let us know.
For more information contact us today.