Mailtrim The Best Thunderbird Alternatives for Windows in 2022
one year ago
By Jeksani Mounika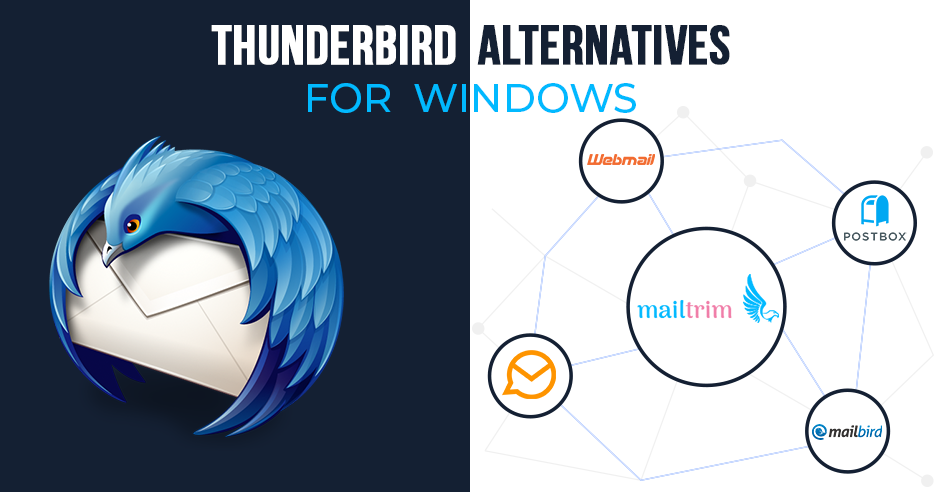 Thunderbird
- One of the most popular free email programs
Many users nowadays use more than just one email account, which can make managing all e-mails cumbersome. Therefore, nothing works with central Thunderbird on the PC in which you can manage all your emails and accounts centrally. Mozilla Thunderbird is still the most popular third-party mail management program on Windows. As soon as it is started for the first time, Thunderbird asks its users whether they want to import these e-mail accounts from another program and guides them through a convenient step-by-step guide. Thunderbird app also offers the option of using a calendar. Among other things, the data can be imported from the Google Calendar.
5 Best Alternatives to Thunderbird Alternatives for windows in 2021: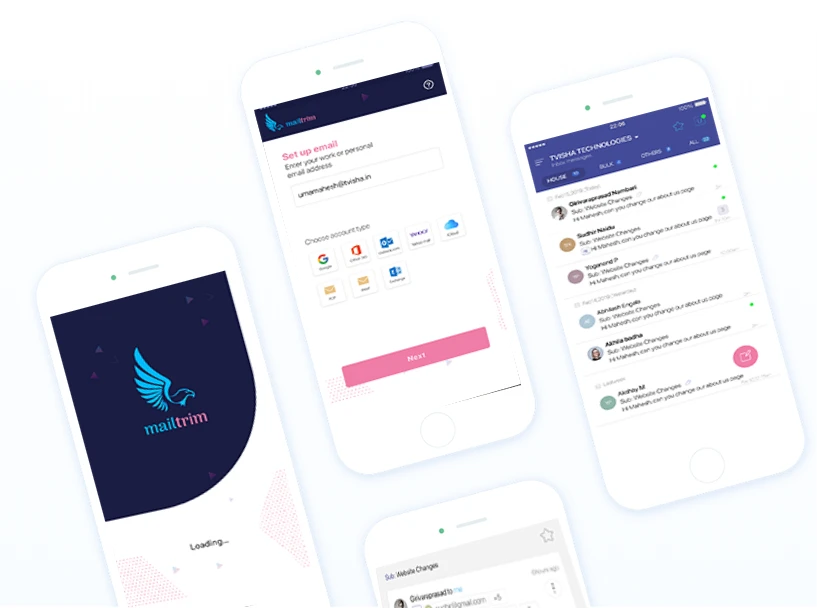 Compared to Thunderbird email, Mailtrim is still quite unknown. Here, too, we are dealing with a very powerful e-mail program. The app is free and allows you to manage an unlimited number of accounts. Mailtrim is particularly practical for all those who want to manage their emails on their smartphones at any time. This also offers an excellent mobile app for Windows Phone, Android, and iOS that is based on the look and feel of the desktop surface.
Clutter-Free Inbox: Don't let your inbox rule you, rule your inbox with the help of Clutter-free by mailtrim.
E-mails play an increasingly important role in our everyday life. Most of the time we check our e-mails around the clock and not always just the private e-mails. We can be reached around the clock through email apps and it is becoming increasingly difficult to separate work and private life. To get around this, mailtrim was integrated with a clutter-free inbox, this saves your time and pressure in finding the important mails.
MailTrim for Teams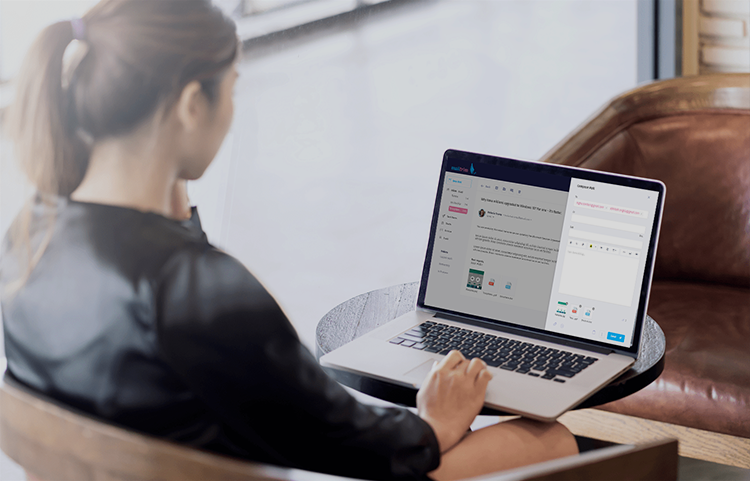 The bigger a team is, the more difficult it is to work transparently and smoothly in the team. Exchanging information, in particular, is fundamental to success when it comes to achieving goals, advancing a project, coordinating internal and external sales in sales, or collaborating between entire departments. But this can be easy when we share and composing emails from anywhere and anytime. In mailtrim having the credibility to give access to group mails to bring everyone on board for having relentless email conversations.
Able to send email invitations among the coworkers

Having a dragon eye on confidential mails

Enables with Smart-remainder notification option and many more.
Intelligent Inbox:

Can manage multiple accounts with a single software dashboard.

Smart search: Whatever the file or mail can be found within no time without browsing the entire inbox.
Email Signature:

Go professional always without typing a short bio. Create an email signature by acquiring a secure team email feature.

Customized Display:

Why only designers have new look? Send professional emails by narrating eye-catching paragraphs with different style cases.

Integration:

Also enables the feature to integrate with third-party vendors such as Google Drive, DropBox for saving files.

Flagging:

Getting every mail is not important for us, Flag and filter all the important ones with the aid of mailtrim email management software.
Pricing: Introduce Enterprise-class email management software to your team to work from anywhere free of cost.
eM Client:
In a way, eM Client is a more contemporary version of Thunderbird alternatives and Outlook alternatives. The slim program is available as a free basic version or for a fee in the professional version. What is immediately noticeable with eM Client is the clear user interface, which perfectly matches the clean look of Windows 10 itself. This client is particularly useful when you have long e-mail conversations with people because a separate overview bar shows you when and which mail was exchanged between you and the other person. Attachments can also be found very easily using a special overview, should they get lost in the mailbox or in lengthy conversations.
Mailbird:
Mailbird is another well-known thunderbird email alternatives. It is actually a paid program, but it is also available as a free lite version. The app provides support for most mail clients and accounts and helps first-time users import the data. If desired, different mailboxes can be managed separately or together. The optional linking of the program with Facebook, WhatsApp, or Slack is also practical. If you don't want to be satisfied with the lite version, you pay the equivalent of around 2400 bucks for a permanent license.
Postbox:
Postbox is an email client that consolidates the entirety of your email accounts into one program for use on your Mac or PC desktop. The software gives access to both IMAP and POP email accounts, alongside your RSS channels. When the entirety of your mails are in one spot you can coordinate your mail into various envelopes, sort mails by contact, and make labels for specific undertakings or occasions. The filtering and search instrument inside the software permits you to discover significant mails rapidly, with the capacity to look inside mails for pictures or document files. The postbox gives the 30-day free trial to have a practice on an interface before buying it.
Webmail:
Webmail is nothing but a web-based mail client - Gmail, Yahoo, Outlook are the most well-known options, and it's reviewed as the best alternatives for Mozilla Thunderbird. Every email provider is different from another, similarly, webmail is also having unique features. Above all, it's an open platform where you can access your inbox from any Desktop and on any browser. You don't have to download an application to your PC separately. Then again, you can't get to your email offline, and online email customers don't commonly have many features as desktop applications. It will be critical to gauge the advantages and disadvantages of webmail against necessities before deciding to adopt this route.
Recommendation & Conclusion:
So still if you are looking for a Thunderbird alternatives that comes close to the tasks of Outlook, you should take a look at MailTrim Free. This version synchronizes with cloud services, offers a note function, and offers access for multiple users.